District Policy
Student Data Privacy is an important topic during the transition to Distance/Remote Learning. Please check with your district for guidelines, procedures, and policies.
Distance Learning Interaction Tips
Credit: Val Verde USD
Tips for Interacting with students in an online space. This document is intended as a guide, please check with your district regarding specific district policies and guidelines.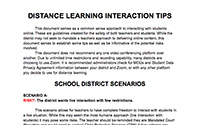 Connect Safely: The Educator's Guide to Student Data Privacy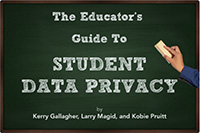 Education Framework
Search to see apps that have already been vetted for Student Data Privacy (Free version)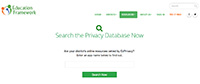 Student Data Privacy & Social Media "Do's" For Teachers