This page will continue to be updated with Google for Education resources regarding distance learning. Please also visit Google for Education's recently published Distance Learning Strategies Guide.
Information for web-based Google for Education tools can be found on Online Educator Web Resources.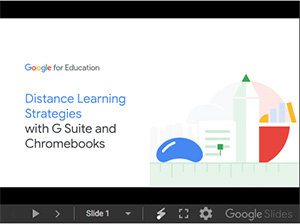 Distance Learning Strategies
for GSuite
Ideas on:
Increase opportunities for engagement
Frequently assess student learning
Extend your reach with Hangouts Meet
Include SEL in your design
Think beyond the clock
Distance learning without Internet access
Communicate your plan with families
Distance Learning for Educators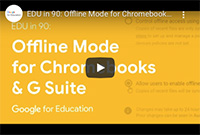 Offline Mode for Chromebook Users
Google for Education: EDU in 90 Seconds
In this episode, learn how to set up Offline Mode for Chromebooks and G Suite to allow students to continue learning even when internet bandwidth is low or online access is unavailable.
Accessiblity for Students
Teach from Home Google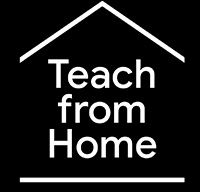 Resource hub for teachers to support with distance learning. In addition to the guides above. You can find:
Resources to Continue Learning
Upcoming Webinars