Local television programming helped bridge the digital divide during the COVID-19 pandemic and brought the learning to students in their homes across the Inland Empire. Learn with Me is an educational collaboration with the San Bernardino County Superintendent of Schools (SBCSS) and KVCR that is now in broadcast.
Learn with Me features two programs designed for kindergarten through second grade students. Room 57 is hosted by former kindergarten teacher and current Fontana Unified instructional coach Sommer Mendoza. Room 57 explores mathematics and literacy through a fun and interactive story time.
Cucamonga School District educators Lindsay Munoz and Darren Alcala host Computer Lab 11. Munoz is a third-grade teacher and Alcala serves as the district technology coach. The show introduces early technology concepts and connects lessons to everyday environments.
The project is the brainchild of Stephanie Houston, Ed.D., assistant superintendent of Innovation and Engagement at SBCSS. It expands on the At-Home Learning California Public Education Partnership with SBCSS, the Riverside County Office of Education and KVCR-TV (https://www.kvcr.org/education/).
Learn with Me is now showing on public broadcasting channels within the Inland Empire. To view the schedule visit the KVCR website.
Links to grade-level lessons and viewing:
Designed for Families and Teachers
"KVCR will begin broadcasting California state standards-aligned educational television programming, created by PBS SoCal/KCET and the Riverside and San Bernardino County School Districts. This TV schedule was developed to help schools and districts bridge the digital divide and provide equitable access to learning for all students at home, regardless of access to internet or computers. Educational programming runs each weekday 8am-6pm. Contact your local PBS station for the programming schedule in your area. These resources are shared as part of the At-Home Learning California Public Education Partnership." (source: https://www.empirenetwork.org/education/)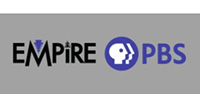 Online Learning Resources and programming information
Links to grade-level lessons and viewing: